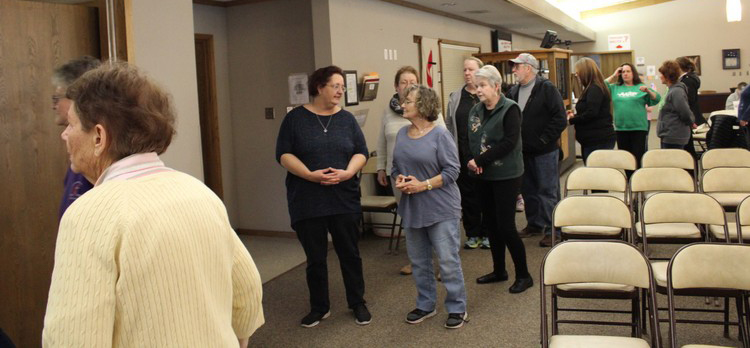 Midweek Manna
Midweek Manna (noun) – A weekly gathering of friends and new faces to enjoy a hot meal together in fellowship with the opportunity to partake in spiritual development and education classes.
MIDWEEK MANNA MEAL & CLASSES
The Midweek Manna meal is served at 5:30pm in Becker Hall. Spiritual development and education classes, as well as childcare and Youth Life are offered from 6:30-7:45pm.
Midweek Manna will begin again on January 22nd! Sign up for classes and dinner below! 
RED LETTER CHRISTIAN
From the book: believing that Jesus is neither a Republican nor a Democrat, Red Letter Christians transcend partisan politics and concentrate on issues viewed critically through a moral and biblical lens. The book is recommended for class.
January 22 – March 18
THE BIBLE AS LITERATURE
A video-based study that will explore:
Symbolism in the Bible
Engage with its epic narratives
View inspiring characters
Discuss Timeless Themes
January 22 – March 4
WOMEN'S BIBLE STUDY – FIERCE
Learn from the fierce women of God who changed the world. In this six-week study we will look at lesser-known female characters in the Bible and the ways they changed the world by living into God's calling. Check the office for required book. 
January 22 – March 4
THE WAY TO FORGIVENESS
The demands of Christian discipleship are challenging, to say the least. Jesus asks of us nothing short of complete conversion of life – a transformation of mind, heart, and action that reveals ever more full the beauty and wholeness of his own life and spirit in us. Book required, check in the office for details.
January 22 – March 25
IS GENESIS HISTORY?
Six days or millions of years? Take a journey with scientists and scholars who present evidence for the creation and a global flood. This is a video-based class.
March 11 – April 1
COLOR YOUR WAY TO CALM
This class meets weekly to chat and create art with each other. They will meet every week.
January 22 – April 22
Sign Up for a Midweek Manna Class and/or dinner!
VistaKids Will Ask a Question: What is Prayer? Each week, we will discover the who, what, when, and why we pray.
Youth, grades 7-12, meet weekly at 6:30pm in the Youth Room to discuss justice in and out of the church, offer solutions, and enjoy fellowship.