Mission Focus: Habitat for Humanity
For the months of July and August, our missions focus will be on Habitat for Humanity. Habitat for Humanity is a nonprofit housing organization working in local communities across all 50 states and in more than 70 countries around the world. Habitat's vision is of a world where everyone has a decent place to live. Habitat works toward this vision by building and improving homes in partnership with individuals and families in need of a decent and affordable place to live.
How to Give
Your missions dollars will go directly to building a home for a single mother and her two children right here in Benton County! To give to missions, write "Habitat" in the memo line of your check or designate somehow that the dollars given are for missions. We have the opportunity to help build community, and for that, let us give thanks!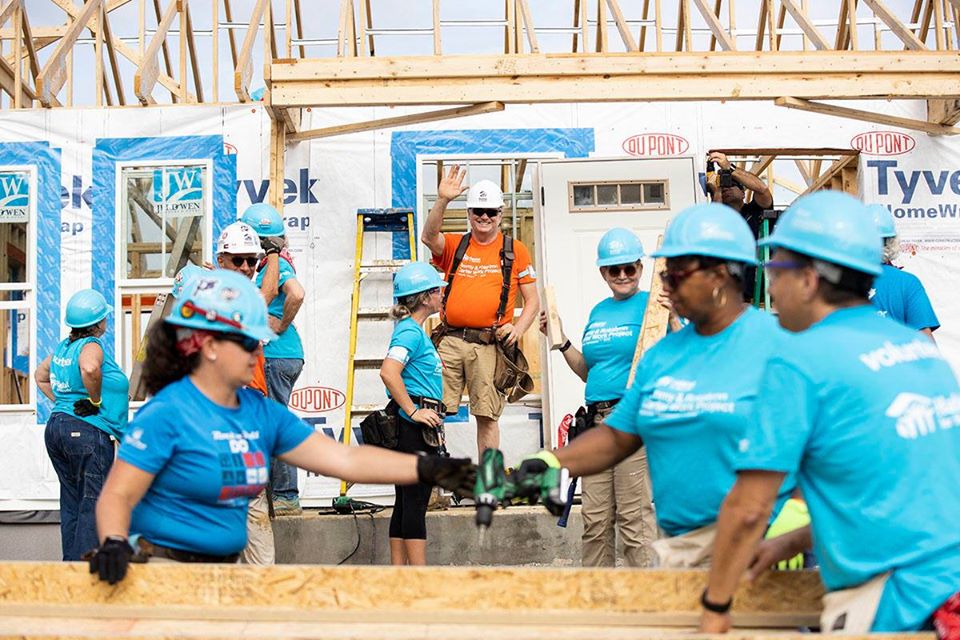 Ways to Serve
Do you love to cook? Habitat for Humanity volunteers love it when community members embrace them with a home-cooked meal as they build!
Volunteer at the ReStore – Habitat for Humanity's ReStore is a secondhand store for home needs. All proceeds go to Habitat. Following CDC guidelines, only 5 volunteers are allowed to serve in the store at one time, and masks are required. Volunteers will help customers and tidy up the store. If you're looking for a way to get out and serve, this is a good and safe way to do so!
Administrative Office Volunteer – Habitat for Humanity is looking for an administrative office volunteer to make phone calls, update lists, and so small projects as assigned. This will only be done by one volunteer at a time, making it safe to do amid COVID.
School Supply Drive for Cooper Elementary School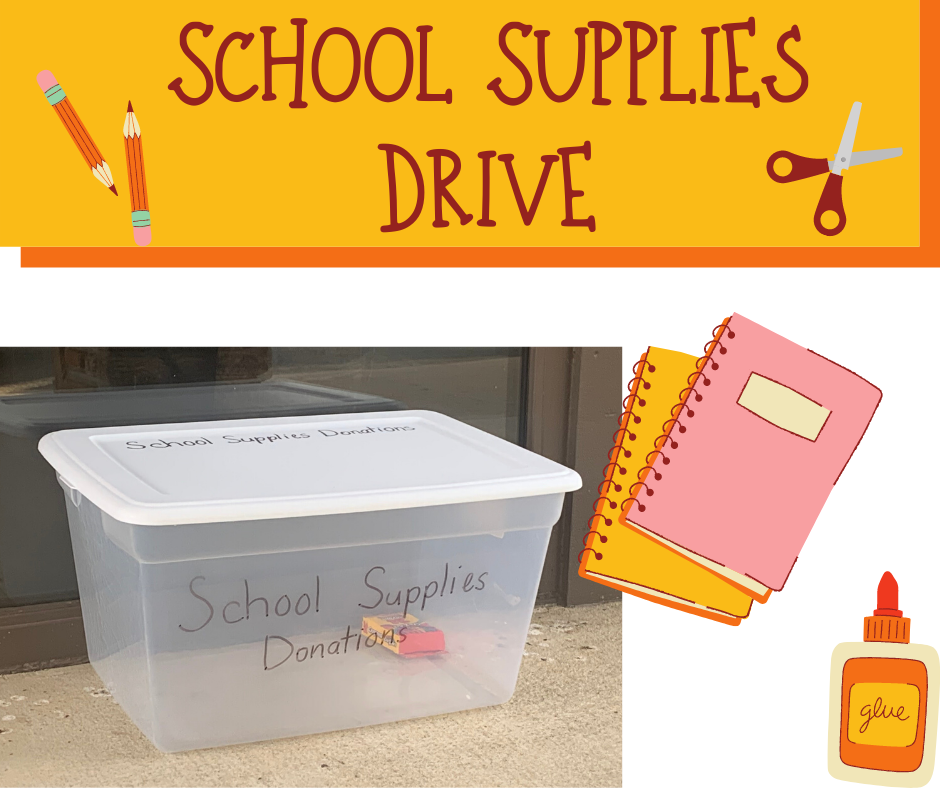 Cooper Elementary School here in Bella Vista is needing help with school supplies for their students when school starts this year!

We are asking our church members if you could donate supplies from the following list.  Please put your supplies in a bag and leave in the clear plastic bin outside the doors at the front of the church. The supplies will be collected from the bin each day Monday through Friday.
Supplies needed for school:
3 ring binders (1 inch)
Pocket folders with brads
Composition notebooks
Glue bottles
Scissors
Color pencils
Dry erase markers
Pencil pouches (zippered)
Pencil boxes
Color markers ( washable)
Erasers (pink)
Erasers (cap)
Pencils
Thank you to our church family for being so generous to donate school supplies to Cooper Elementary.
Cooper Elementary is also needing help in providing fabric face masks for students kindergarten through 4th grade.
Anyone who would like to sew masks for the students, please place your completed masks in a bag and place in the clear bin in front of the church along with the school supplies. 
If anyone needs fabric or elastic, please contact Judy Bilyeu at 479-721-9460.
The crayons will be purchased separately to protect them from the heat.